The UM Counseling Center offers mental health treatment to currently enrolled UM undergraduate, graduate, law, and medical students. We promote the personal well-being of students through comprehensive mental health services.

The UM Counseling Center provides short-term, time limited individual, couples, and group counseling, coordination of care services, and psycho-educational outreach programming and consultation. Emergency services and limited career and psychological testing are also available. Psychiatric services are available to those under the care of a UM Counseling Center counselor.

The UM Counseling Center staff consists of experienced professionals from the fields of mental health counseling, psychology, social work, and psychiatry. The Counseling Center is also a training site accredited by the American Psychological Association for doctoral interns in professional psychology.

UM Counseling Center records are confidential and are separate from other university records. The privacy of communication between clients and mental health professionals is protected by law. Information about students or their treatment cannot be disclosed to others without their written consent, except for cases of imminent danger to themself or others, reports of child/elder/disabled abuse, or court order.

The University of Miami Counseling Center values a campus climate that provides a safe and optimal learning environment for all students. In keeping with this mission, the UM Counseling Center is committed to providing leadership in areas of diversity that include but are not limited to LGBT populations, international student populations, first-generation college students, and cultural/ethnic minority student populations.
---
Student Well-Being Resources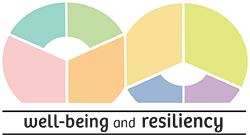 College can be challenging. For many students, it is the first time they are granted this much independence. Juggling classes, study time, and activities often leave little time for self-care, ultimately affecting well-being.
To help students understand the eight dimensions of well-being and access the many programs and services offered at the University of Miami, the Division of Student Affairs Healthy 'Cane Network assembled a collection of on-campus, off-campus, and online well-being resources at miami.edu/well-being. By taking advantage of all we have to offer, students will be equipped with the necessary resiliency, coping, and conflict management skills to address personal and interpersonal challenges in life.