Massage Chair
Need a study break? Tests, papers and schoolwork giving you knots in your back? Feel free to call us at 305-284-5511 and schedule a 30-minute appointment with our full body massage chair.
The DreamWave chair combines Shiatsu mater massage movements with engineering ingenuity for a full-body massage proven to enhance natural healing and wellness through expertly guided stimulation or pressure points. Click here to learn more about the massage chair.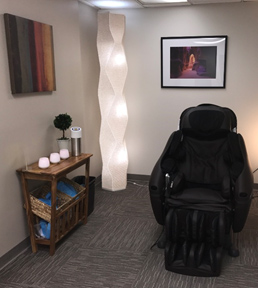 Reminder!!
Return Massage Chair to upright position and leg rest fully touching the floor.
Press the "Recline" button to return chair to upright position.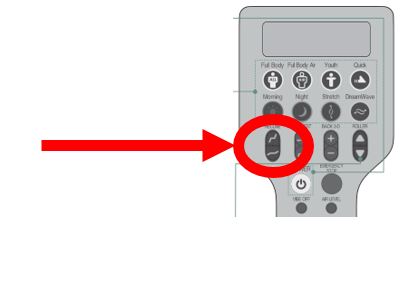 Please observe the following:
Watch videos on how to use massage chair - Dream feature is awesome!
Open sound machine app and select a soothing sound for your enjoyment
One person at a time in Relaxation Room
Please, do not move the massage chair
Please, remove your shoes and use foot covers
Please, wipe down chair when finished
Hair covers are strongly encouraged
Close doors for privacy
Do not get out of chair unless it is in upright position
Each programmed session is 15 minutes
Ask Reception Staff for assistance
Overview: