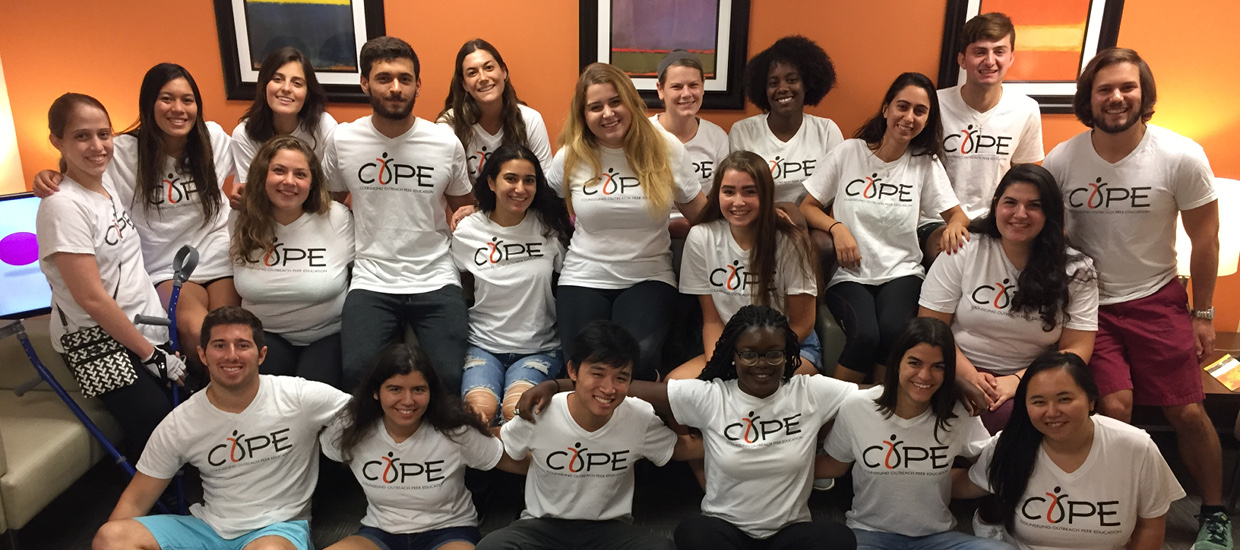 What is a Counseling Outreach Peer Educator?
Do you want to promote education and awareness about mental health and common college student stressors? Become a COPE Peer Educator! You will benefit from receiving training and mentoring from Counseling Center Clinicians in topics related to personal and professional growth. At the Counseling Center, we believe students are the experts on what other students want to learn! As a member of COPE you attend weekly meetings to plan and executive program initiatives that YOU choose. As a Peer Educator, you will gain valuable leadership experience while making a difference in your community.
How can I apply to become a COPE member?
Applications are NOW open and are due to the Counseling Center, printed and stapled, by October 6th at 5PM. You may download the COPE 2017 Application here: https://drive.google.com/file/d/0B_tWrNpnkHYMLXRtVVhGUk53dXc/view
For more information about COPE, please email COPE@miami.edu or call 305-284-5511.
Meet the COPE 2017-2018 Executive Board
---
---
---
---
---
---
---
---
---
---
---